Hot Mix Inc.(HMI)
2665 N.W. Broad Street Murfreesboro, TN 37129, USA
Tel: +1-971-222-7151
Fax: +1-615-494-1229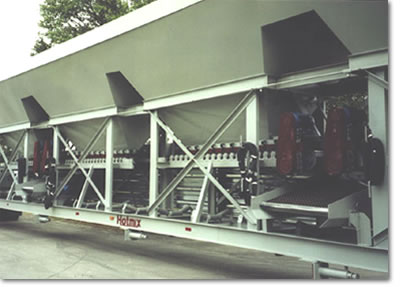 Cold feed bins are available with two to five bins mounted on a single chassis and come in either 8' x 10', 9' x 12' or 10' x 14' top openings. All have our unique fold-up gathering belt design that simplifies transportation.